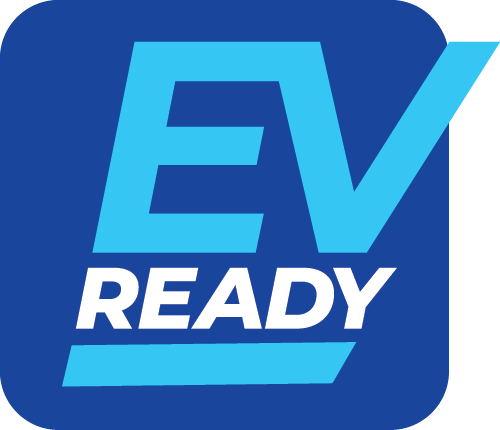 Charging your EV at home just got easier
MTE is excited about our EV Ready program. This new program helps members get their homes ready for electric vehicles (EVs) by encouraging members to install Level 2, or 240-volt outlets in their garage. To help offset this cost to our members, the EV Ready program provides residential members a $50 bill credit to go toward the installation of wiring to support Level 2 charging for electric vehicles.
Builders and home developers can also participate in this program. If you'd like to know more about how homebuilders can participate, contact our electric vehicles team at DriveEV@mte.com.
How to Apply
To qualify for the EV Ready credit, the member needs to fill out a short application and return it along with the receipt for the work. Completed applications should be mailed to DriveEV@mte.com. Once the application is successfully submitted, the member will receive the $50 bill credit on their next bill.
To find out more about the EV Ready program, please reach out to DriveEV@mte.com.
EV Charging Overview
Depending on your needs and electrical capacity, you can purchase a charger — also known as Electric Vehicle Supply Equipment (EVSE) — to use at your home or business. There are three different charger levels:
Level 1: 120-volt

With a Level 1 charger, you can charge your EV from any normal outlet receptacle. That means the same outlet you use to charge your phone can charge your car too. Charging with Level 1 will add about 5 miles of range to an EV per hour of charging. This option takes the longest to recharge your EV battery.
 

Level 2: 240-volt

Level 2 chargers are used in a variety of places including homes, businesses or designated public parking spots. These chargers can fully recharge your EV's battery within 4-8 hours. Level 2 chargers require 240-volt outlets, which are typically the same outlets used in electric dryers or ovens. Sometimes these chargers are known as workplace or destination chargers when installed publicly.

To increase adoption and reduce charging costs for drivers, some EV manufacturers provide special cables with their vehicles that allow you to plug directly into a 240-volt outlet without the need for special wall-mounted equipment.
 

Level 3: 480-volt

Level 3 chargers, commonly called DC Fast Chargers or Superchargers, are typically used in dedicated EV charging stations. These require special electrical equipment to build and install. Level 3 chargers can recharge most vehicles up to 80% in about 30 minutes. Once at 80%, it reduces the speed of the recharge to prolong your EV battery and reduce safety risks with overcharging.
Choosing Your Charger
The average driver in America drives about 35 miles per day, so it really depends on your situation. 
Recent EV usage surveys show that most EV owners charge at home overnight. However, they do use public charging when it is convenient or when they are driving longer distances. People who own an EV find that Level 2 chargers can accommodate typical driving patterns and lifestyles.
There is a lot of great information available about EV chargers. Here are a couple that we'd recommend you review:
Frequently Asked Questions
No, this credit is available to any 240-volt service to any Level 2 charger.
The member would still qualify for the bill credit. Several EV manufacturers provide 240-volt plugs that plug directly into the wall – similar to a dryer plug – eliminating the need for a "wall box" charger.
We would recommend a 50-amp service. In fact, you'll notice the outlet we specify in the application is rated for 50 amps. This is our specification to our new home builders to give the homeowner plenty of capacity in the future.
Level 3 chargers require about 50 kW of capacity and a 480-volt service. This is incompatible with residential electrical systems and requires significantly more cost to install. If you'd like to install a Level 3 charger for your business or public charging station, please contact us at DriveEV@mte.com.
Members can qualify for the credit. However, additional details and review are needed based on the member's specific situation.
Working with a 50-amp, 240-volt service is dangerous work and should be done by a licensed professional following local building and electrical codes.
Please note on the application that MTE assumes no liability or responsibility for the installation of the plug and wiring.
 
Members can qualify for the credit if they have completed the work in the past 6 months after submitting the application. You'll need to provide receipts for the work dated within six months of submitting the application.