Keeping trees and plants away from electrical transformers is critical in order to allow line workers safe access to equipment during an outage. Roots from vegetation can interfere with underground electrical lines and cause outages when they grow to their mature size. Plant outside the No-Grow Zone to help prevent outages and keep our crews safe.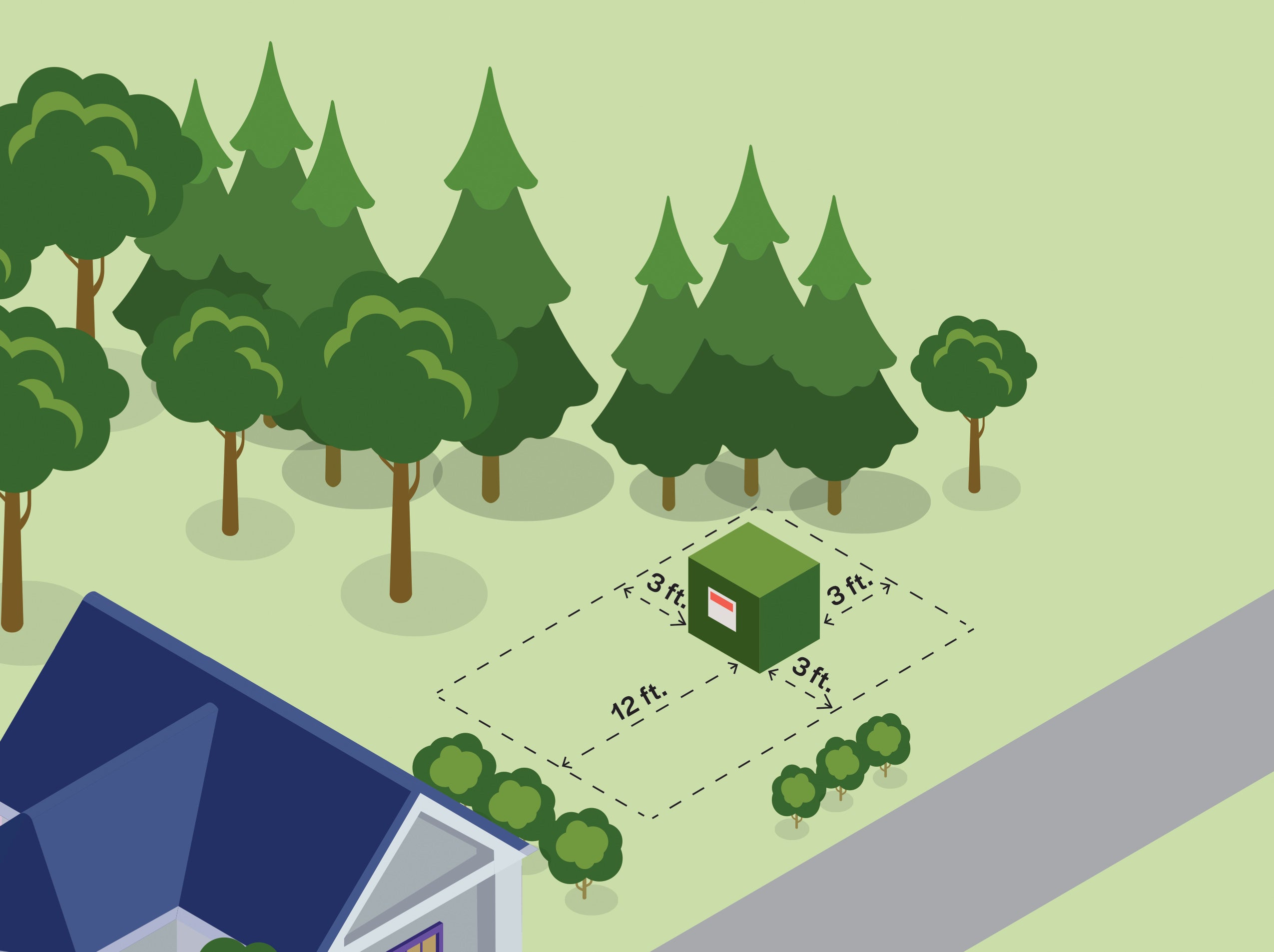 Here are a few ways you can help: 
Pay attention to the No-Grow Zone to ensure reliable, safe utility services for you and your neighbors and the welfare of MTE line crews and contractors.
Respect the easement around underground electrical equipment. This means no landscaping within 12 feet from the front of the transformer and 3 feet from all other sides.
Rely on MTE to help you. Our Vegetation Management team frequently checks the No-Grow Zone and provides reminders to ensure that it stays clear for our crews. 
If you have questions about trees, vegetation or about the environment related to the ROW, MTE has trained professionals in place to help you.  Call 1-877-414-7685 or e-mail VegetationManagement@mtemc.com.
 
MTE is proud to be a Treeline USA accredited electric utility.
That means our team of highly trained and certified arborists work to prevent outages caused by trees and vegetation while also ensuring a better environment along our rights-of-way. If you have a question about the trees, plants, or the environment near our electric system, please reach out to our vegetation management team.
Cannon
 

Ryan Haley
Rutherford
 

Bryon Smith
Murfreesboro City

Ethan Weibrecht
Williamson
 

Michael Johnson
Wilson
 

Jeremy Goldsby