Chris Jones wins NRECA's J.C. Brown CEO Communication Leadership Award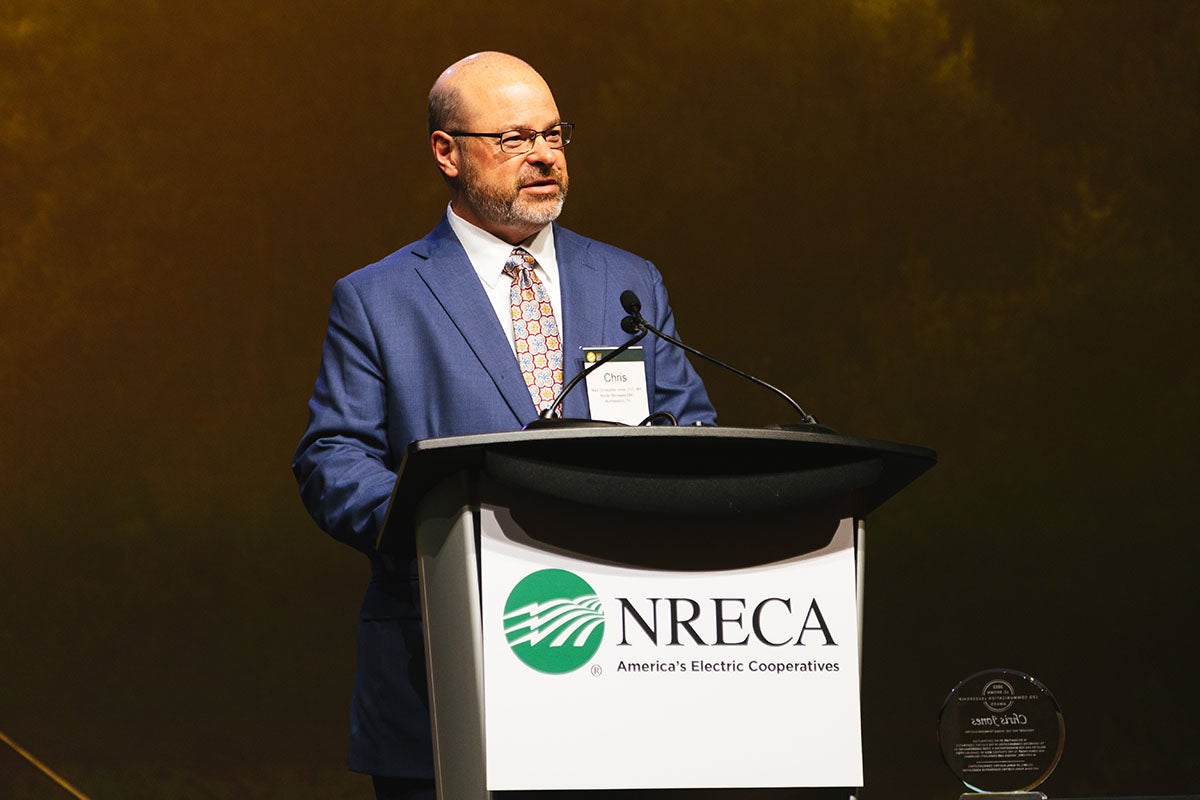 Murfreesboro, Tenn. – Middle Tennessee Electric (MTE) President and CEO Chris Jones has received the 2022 J.C. Brown CEO Communication Leadership Award. The National Rural Electric Cooperative Association (NRECA) presented Jones the award at the organization's CEO Close-Up Conference on Jan. 10 in Phoenix.
According to NRECA, the J.C. Brown Award "recognizes an electric cooperative or public power district CEO/general manager who is committed to advancing communication at the cooperative and in the electric cooperative industry." 
Jones has an extensive background in the communications field, graduating from the University of Tennessee with a degree in communications and starting his career as a journalist and editor. He went to work at MTE in 1999, serving as communications coordinator and the VP of communications and member services before being named CEO in 2013.
"We should understand, yet not be intimidated by, the reality that communication is work that is never finished and demands intentionality and continuous improvement," Jones said. "I have been studying communication since college and attempting to execute it throughout my professional career, and I know I still have much to learn and improve upon. However, I am humbled by and appreciative of this recognition from NRECA."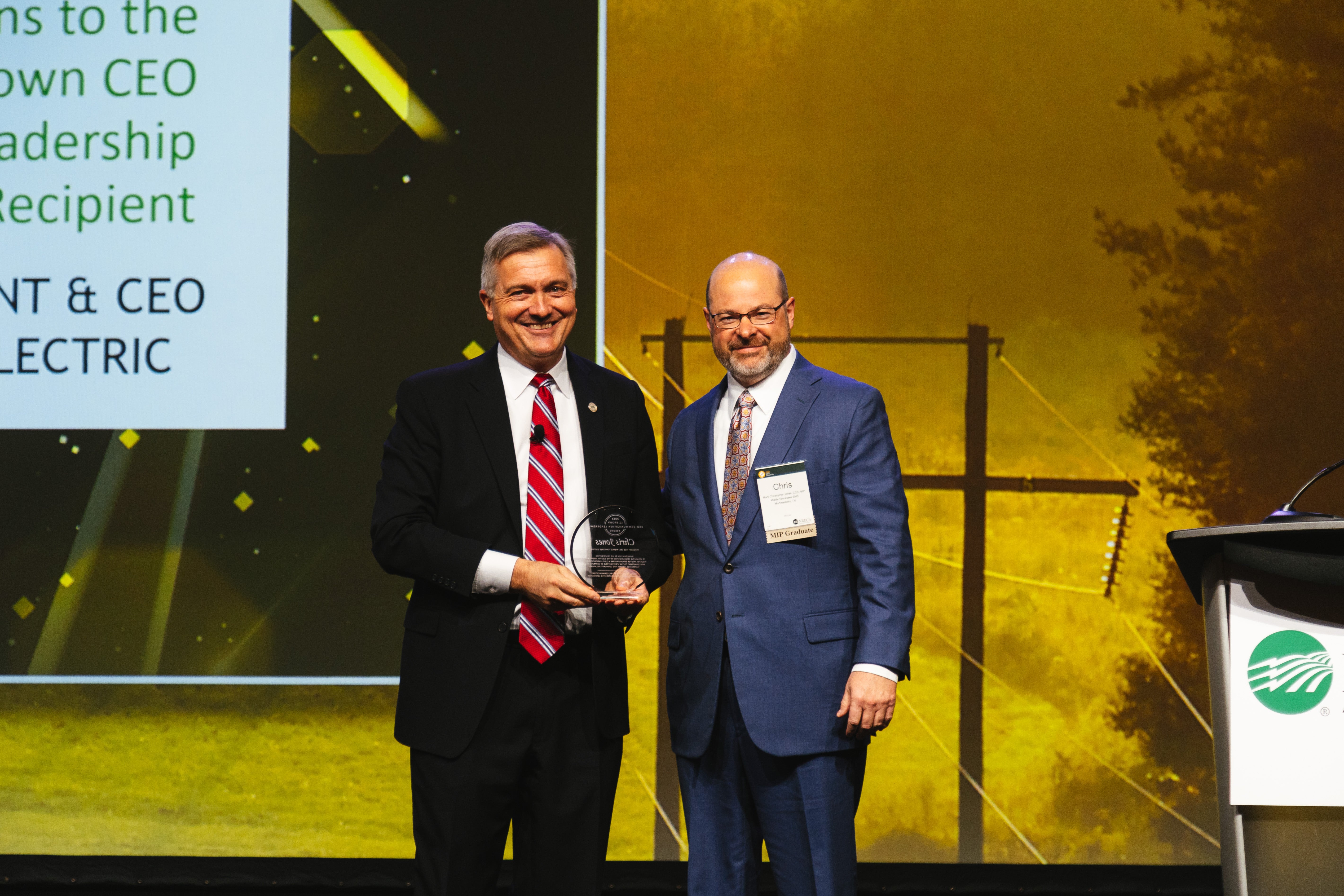 Jones emphasizes the importance of clear, simple and repeated communication across multiple channels to all of MTE's audiences, always striving to meet the goal of making the lives of MTE members better. In recent years, his leadership and robust communication efforts have navigated the organization through a major tornado in its service area, several severe weather events, the acquisition of United Communications, the merger with the Murfreesboro Electric Department, the continued impacts of COVID-19 and a complete brand refresh.
His nomination was given a perfect score by one of the three judges who helped select this year's winner and another mentioned his "notable" use of a strategic plan to communicate the organization's mission and goals with both employees and members.
About Middle Tennessee Electric (MTE)
About Middle Tennessee Electric (MTE)
Founded in 1936, MTE is the largest electric cooperative in the Tennessee Valley Authority (TVA) region and the second largest in the United States, serving more than 750,000 Tennesseans via 325,000+ accounts covering nearly 2,200 square miles in 11 Middle Tennessee counties, primarily Rutherford, Cannon, Williamson and Wilson. Municipalities served include Murfreesboro, Franklin, Brentwood, Smyrna, La Vergne, Lebanon and Mt. Juliet. MTE employs 520 people in seven local offices and its Murfreesboro corporate headquarters.
MTE's subsidiary, United Communications, is a nationally recognized broadband company with a fiber network spanning more than 1,700 route miles providing high-speed internet and other services to portions of Williamson, Wilson, Rutherford, Marshall, Bedford, Franklin and Davidson counties.
We're here to help if you need to speak with someone about a media request, press release, or any other communication concern.
Recent MTE News
Press Release
May 22, 2023
Press Release: May 24, 2023
Traffic Advisory: MTE Substation Transformer Move Rescheduled to Thursday, May 25 Middle Tennessee Electric (MTE) wor