Middle Tennessee Electric's ad valorem tax payments increase to help local communities  
As a not-for-profit electric cooperative, Middle Tennessee Electric (MTE) is exempt from certain types of taxes, but it is still one of the largest taxpayers to local governments through the ad valorem tax.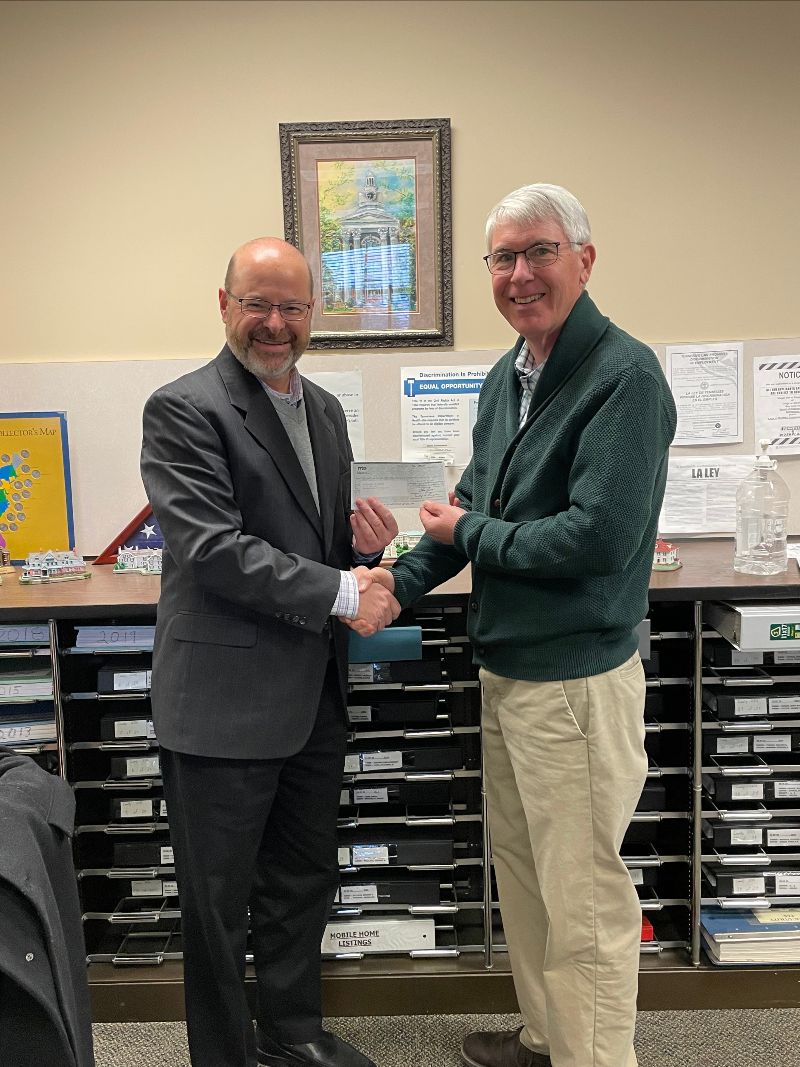 The Latin phrase ad valorem means "according to value." MTE's infrastructure, including buildings, substations, transformers, poles and lines, must be assessed annually to determine the amount to be paid. Local governments then use the revenue generated from the ad valorem tax for operations and programs to help meet the needs of the community's residents.  
This year, MTE will pay the greatest amount of ad valorem taxes in its history, more than $9.3 million total to local governments in its service area. The individual payments range from several thousand to millions of dollars, depending on the total amount of assessed property located in a particular county and to the cities within those counties.   
"Middle Tennessee Electric's overarching mission is to make the lives of our members better, and this financial commitment allows us to further that mission as a responsible corporate citizen in the communities we serve," said Chris Jones, MTE President/CEO.  
Counties paid ad valorem taxes by MTE for the 2021 tax year include Cannon, DeKalb, Maury, Rutherford, Smith, Trousdale, Williamson and Wilson.  
"This is a process we go through annually, and it is tightly defined by state law," Jones said. "As our electric system grows, our value and tax bills increase, directly benefiting Williamson County. We are proud to be able to contribute in this way to the communities we serve here.
About Middle Tennessee Electric (MTE)
About Middle Tennessee Electric (MTE)
Founded in 1936, MTE is the largest electric cooperative in the Tennessee Valley Authority (TVA) region and the second largest in the United States, serving more than 750,000 Tennesseans via 325,000+ accounts covering nearly 2,200 square miles in 11 Middle Tennessee counties, primarily Rutherford, Cannon, Williamson and Wilson. Municipalities served include Murfreesboro, Franklin, Brentwood, Smyrna, La Vergne, Lebanon and Mt. Juliet. MTE employs 520 people in seven local offices and its Murfreesboro corporate headquarters.
MTE's subsidiary, United Communications, is a nationally recognized broadband company with a fiber network spanning more than 1,700 route miles providing high-speed internet and other services to portions of Williamson, Wilson, Rutherford, Marshall, Bedford, Franklin and Davidson counties.
Recent MTE News
Press Release
May 22, 2023
Press Release: May 24, 2023
Traffic Advisory: MTE Substation Transformer Move Rescheduled to Thursday, May 25 Middle Tennessee Electric (MTE) wor