Traffic Advisory for I-24 on Sunday, December 4th, 2022 from 6-10 a.m.
Middle Tennessee Electric (MTE) advises caution for motorists as workers and contractors are scheduled to conduct work on electrical lines across I-24 in Rutherford County at exit 78 in Murfreesboro on Sunday morning, Dec. 4. 
The work will result in one interstate stoppage and multiple rolling roadblocks beginning at 6 a.m. The duration of the entire event is expected to take approximately five to six hours.
The planned interstate crossing is necessary to accommodate the growth in the Blackman area and surrounding areas on the west side of Murfreesboro.  
Guardian Traffic Control will be assisting with the roadblocks, stopping traffic so the work can be performed as quickly and safely as possible by MTE crews.
In the event of inclement weather, the next proposed date will be Dec.18.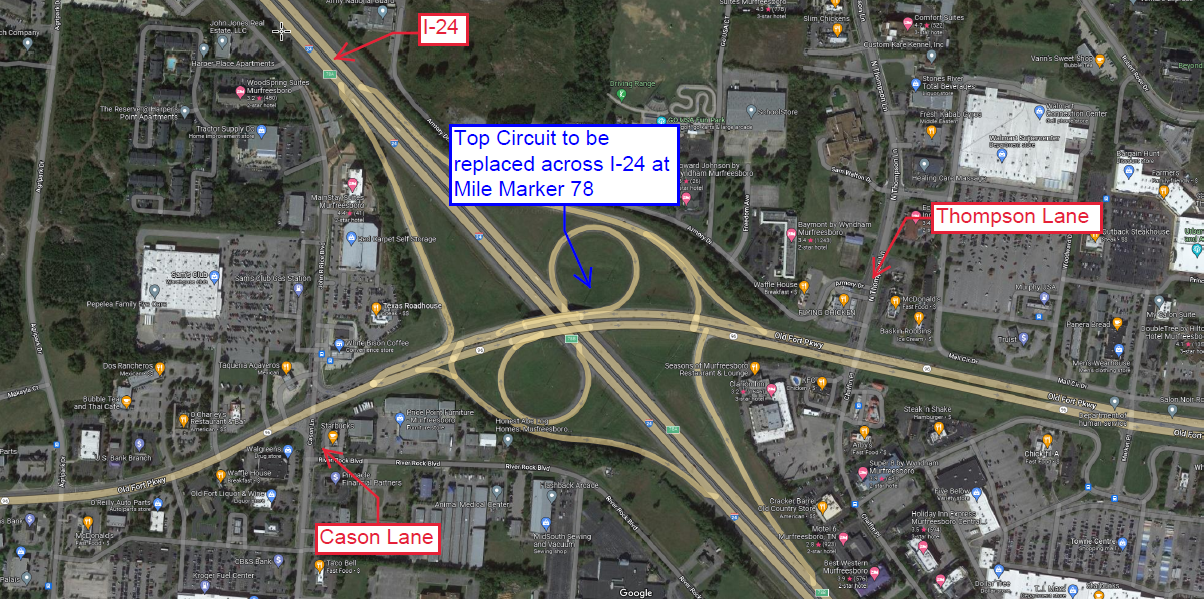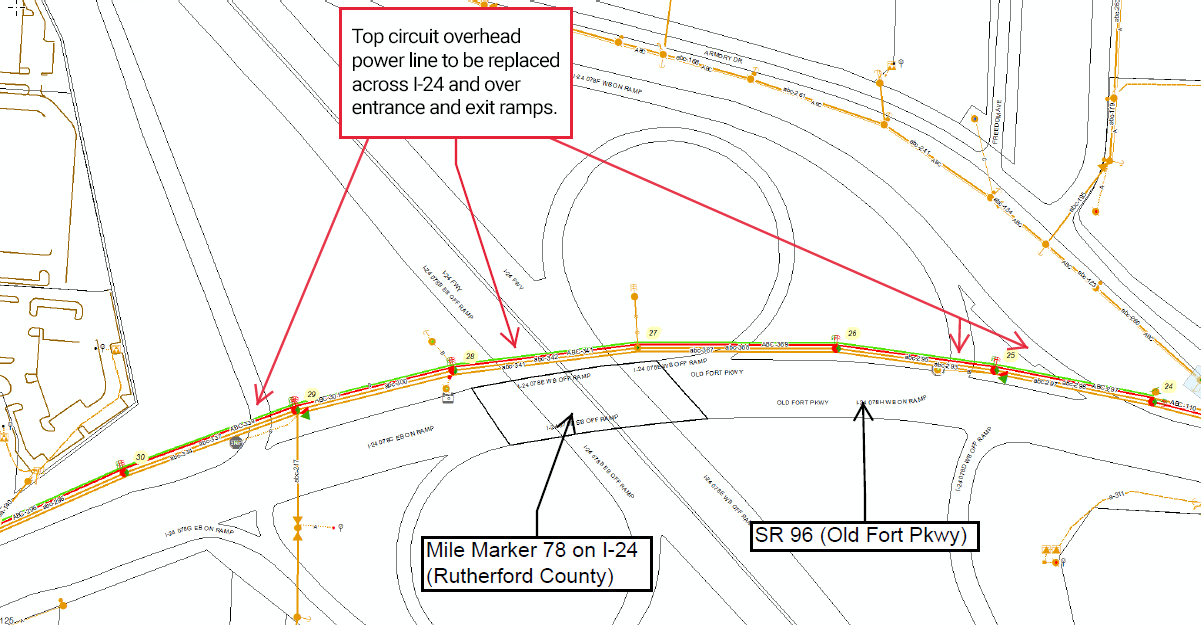 About Middle Tennessee Electric (MTE)
About Middle Tennessee Electric (MTE)
Founded in 1936, MTE is the largest electric cooperative in the Tennessee Valley Authority (TVA) region and the second largest in the United States, serving more than 750,000 Tennesseans via 325,000+ accounts covering nearly 2,200 square miles in 11 Middle Tennessee counties, primarily Rutherford, Cannon, Williamson and Wilson. Municipalities served include Murfreesboro, Franklin, Brentwood, Smyrna, La Vergne, Lebanon and Mt. Juliet. MTE employs 520 people in six local offices and its Murfreesboro headquarters. 
  
MTE's subsidiary, United Communications, is a nationally recognized broadband company with a fiber network spanning more than 3,600 route miles, providing high-speed internet to portions of Williamson, Rutherford, Marshall, Bedford, Franklin, Wilson and Davidson counties.  
Recent MTE News
Press Release
August 28, 2023
Press Release: August 28, 2023
United Communications announces $85M fiber internet investment in Murfreesboro FRANKLIN, Tenn., Aug.